Advanced Beneficiary Notices
If Medicare denies payment due to overutilization, Aculabs will bill the facility unless the patient signs an Advance Beneficiary Notice (ABN).  A copy of the ABN may be found on the reverse side of each ACULABS test requisition. See example below: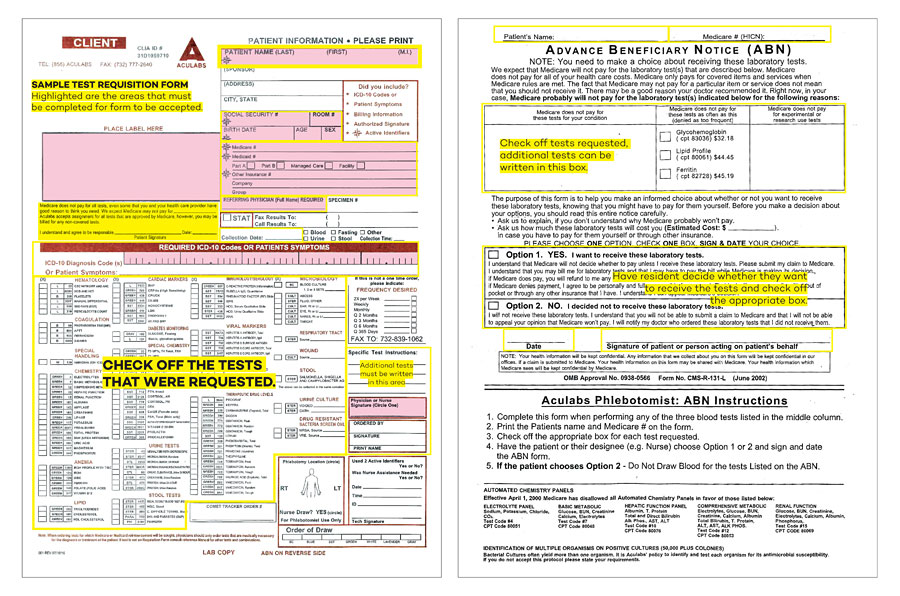 (click here for a larger version)
When placing an order through Online Order Entry, select "Patient" under "Bill To:" at the Add Order screen to produce a digital ABN form. Refer to our video training guides on how to use the web portal for further help. 
READ MORE ABOUT PAYMENT RESPONSIBILITY AND ADVANCED BENEFICIARY NOTICES