April 25th, 2019 – Aetna & Aetna Better Health Notice
Effective 05/01/2019, Aculabs will now be a provider of laboratory services for all commercial Aetna plans.
NOTICE FOR AETNA BETTER HEALTH PLAN MEMBERS:
Unfortunately, at this time, Aculabs is not a provider for Aetna Better Health plans.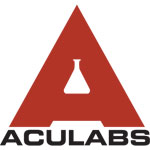 Starting immediately, a preauthorization number will be required for Aculabs to process any blood or specimen collected in association with a test that's been ordered with an Aetna Better Health plan selected as the insurance. You must contact the insurance company to be given a preauthorization number.
Those using Aetna Better Health of Pennsylvania should use the following form:
Prior Authorization Request Form – Aetna Better Health PA 
We thank you for your cooperation.
– Aculabs,  Billing Department