Update: As of May 2022, the additional ICD-10 codes are available for use for COVID-related conditions:
Unvaccinated for COVID-19, Z28.310
Partially vaccinated for COVID-19, Z28.311
Other underimmunization status, Z28.39
January 25th, 2021 – CDC Issues New ICD-10 Codes for COVID-19 Related Conditions
The CDC has issued six new ICD-10 codes specifically for usage for COVID-19-related conditions.
Please be aware that these codes go into effect on January 1st, 2021.
The CDC's December 3rd, 2020 announcement came about a week after CMS said it was assigning Medicare severity, diagnosis-related, groups to six new diagnosis codes for the same COVID-19-related illnesses. The codes for both agencies will go into effect on January 1st, 2021.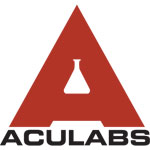 The new ICD-10 codes are for the following COVID-19-related illnesses:
Encounter for screening for COVID-19 (Z11.52)
Contact with and suspected exposure to COVID-19 (Z20.822)
Personal history of COVID-19 (Z86.16)
Multisystem inflammatory syndrome (M35.81)
Other specified systemic involvement of connective tissue (M35.89)
Pneumonia due to COVID-19 (J12.82)
For further questions on the proper ICD-10 codes to use for testing, feel free to reach out to our billing and coding department.
– Aculabs, Billing Department