Important Announcement: Online Maintenance Scheduled for February 20th & 21st
Beginning February 20th at 5 PM, Aculabs will begin upgrading our Laboratory Information System. This will require our web portal to be inoperable from 5 PM on the 20th until 5 PM on the 21st.
During this downtime, we ask that all client facilities trying to place orders do so by calling into the lab. As well, our Customer Service staff will be available to assist with any questions. Facilities can reach Aculabs by calling (732) 777-2588. Our staff can also be reached at customerservice@aculabs.com.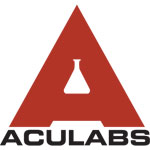 Throughout the expected 24-hour maintenance period, Aculabs will be conducting both important system maintenance and upgrades. During this time, clients will not be able to access results or generate any new orders via the web portal. If possible, please plan accordingly and have all STAT Orders for February 21st already printed and ready for the phlebotomist.
On the evening of the 20th and into the afternoon of the 21st, if you require a STAT, please call the laboratory. Our front desk receptionists will take down all the information necessary and pass it along to the Aculabs Dispatch Department, who will then make sure the phlebotomist is aware and understands that a typical Test Request Form will not be available.
During this downtime, we ask the nursing staff to use any Manual Test Request forms they may have left. If you do not have a Manual Test Request Form, use a plain white piece of paper. We ask that facilities do not make copies of pre-existing OOE forms. Please include the Patient's Name, Date of Birth, Social Security Number, Room Number, Doctor, Test, Diagnosis, and Fax Number you would like the results reported to.
The phlebotomist will utilize the Manual Test Request Form, or the plain white paper, to complete the phlebotomy process. During this time, ALL critical results will be called to the facility. Reporting is expected to resume starting at 6 PM on the 21st. Complete results will be available upon request. We thank you for your ongoing cooperation at this time.
– Aculabs Management