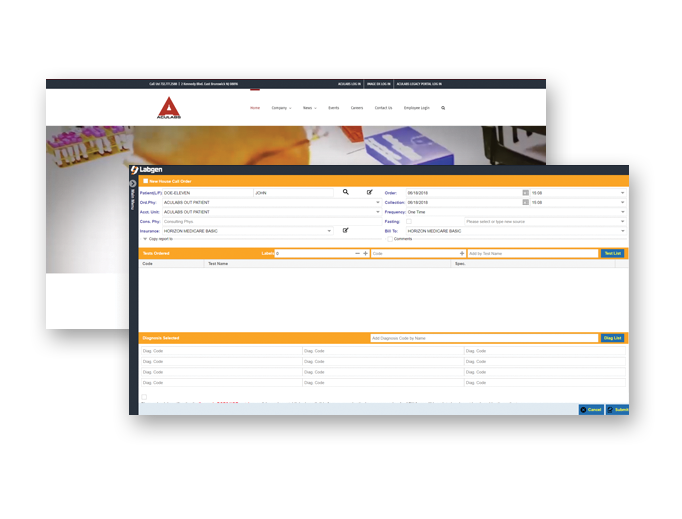 Aculabs' online web portal makes both the online order entry and real-time results viewing process simple and easily integrated into facility workflows.
Our digital web portal is fully HIPAA compliant – we ensure that your Protected Health Information (PHI) is at all times fully secure and private through 128-byte encryption.
You're a facility that needs to grant your staff access?
View our guide on creating users for staff.
Alongside online order entry and real-time results review, our digital web portal can also be used to order supplies.
If your facility experiences issues accessing the web portal, our Information Technology department are on-hand to assist with troubleshooting. Our IT Department can be reached at (732) 777-2588 ext: 2006 or itsupport@aculabs.com.